Writing articles for internet has never been easier.
Discover the first and only cloud articles generator programmed to produce thousands of valuable articles in a few moments. These articles have personality and they are capable of increasing visibility on internet.
Thanks to its algorithm, SCRIB generates articles that could have been written by journalists and business writers. It's like having 50 top-level professionals at your disposal. In order to have the best from the software, it is fundamental to choose the right keywords that will be used to create the content.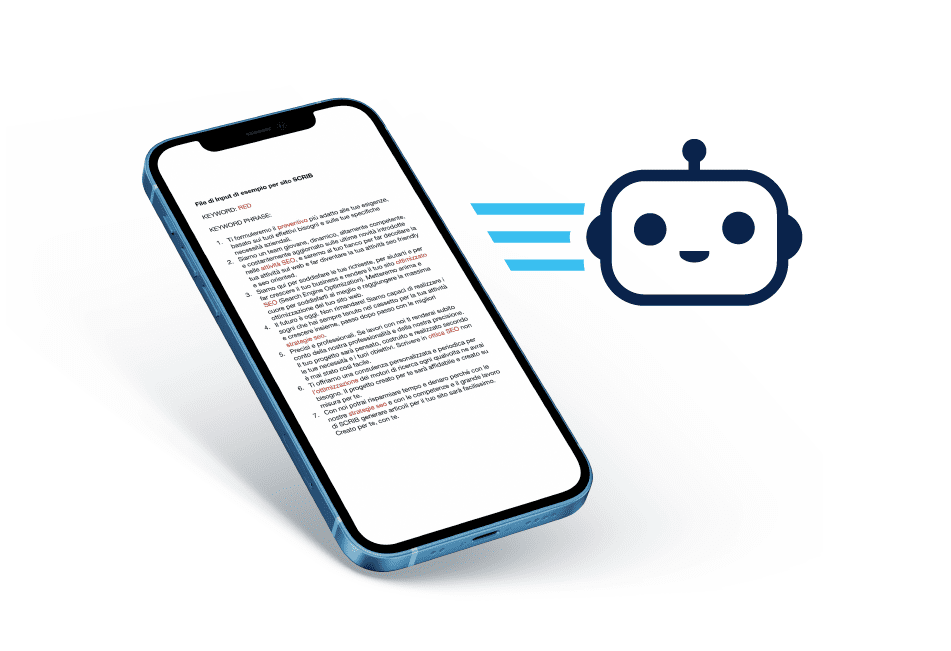 SCRIB IS THE ARCHITECT OF YOUR DESTINY ONLINE.
ARE YOU READY FOR SUCCESS WITH SURPRISING RESULTS?
the idea
You can do it faster and better!
The power of keywords is amazing. In order to position yourself effectively and emerge on the web, writing quality content is no longer enough. We need to write articles that satisfy users' searches and that affect search engines, for their quality and variety.
The power of SCRIB lies in the ability to offer a system of automatic generation of specialized articles in a significant quantity. Its contents are syntactically and semantically correct, deriving from a sophisticated assembly of words, periods and sentences through a journalistic type system. In order to create every article we primarily need to analize the market and consequently research the right keywords.

Visible results on SEO positioning

Production speed and time saving
how does it work
Write to be found, to be read. This is the real challenge!
There are no words to define the amount of information there is on the net.
Thanks to a very sophisticated system, with Human Intelligence tools, SCRIB produces an incredible amount of articles of unprecedented quality, really quickly: everything you need in order to be noticed and make your voice heard online.
plans and prices
Which one is right for you?
We have thought of smaller and bigger companies' needs in order to make everyone achieve their maximum result with minimum effort.
More articles, more workers, more successes. Professionals love the simplicity of SCRIB. The results are guaranteed and the prices are absolutely accessible.
A NEW WAY TO WRITE CONTENTS ONLINE!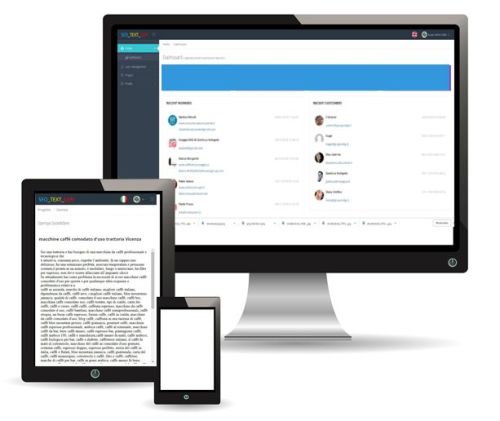 ---
we will help you